Long Range WLAN:
Point-to-Multipoint Application



Long Range WLAN is best also for Point-to-Multipoint Wireless ISP and Wide-Area-Network Gaming. Wireless ISP in remote areas will find WLAN Access Points very ideal for wireless internet service.
Wide-Area-Networking Gaming wherein two separate game shops located apart can compete with each other using a game-server. See Illustration below:
The Game World can serve multi-shops (more than 2 Game Shops) like a Game Network under high-speed broadband WAN environment even in areas without Broadband facilities. And with only one-time charge, NO additional ISP, cabling, networking, Internet, telecom service fee.
This scenario takes especially great advantages in those areas lacking of well broad-band infrastructure, the clients under such environment can still enjoy network PC game with the high speed of broad-band provided by the WL-2401 WLAN.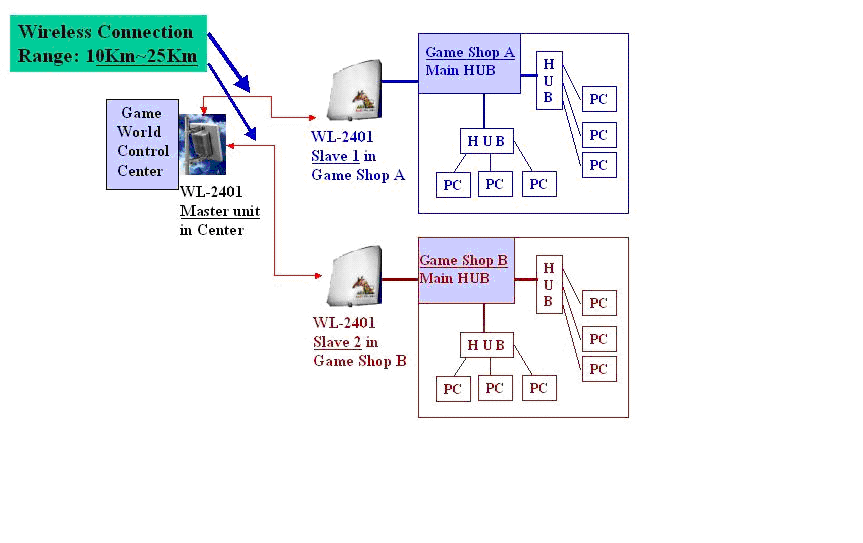 Back to WLAN Application Guide