X-LIN Long Range Wireless LAN:
Cost-Effective, Wireless Communication Solution




XLin long range wireless LAN products is the answer for all kinds of requirements for cost-effective wireless networks deployment:
• True outdoor unit, solid and weather-proof, operating at -35c ~ 70c (-95f ~ 158f)
• Shortest antenna cable, least antenna gain loss, highest performance and efficiency
• Power over Ethernet (POE) design supports best reliability and performance
• 2.3/2.4/2.5/3.4/3.5/5~5.8GHz broadest RF options to meet all kind of scenario, least interference and best immunity
• Wi-Fi AP/Client/Repeater/Bridge full operating options to meet all kind of usage and application demand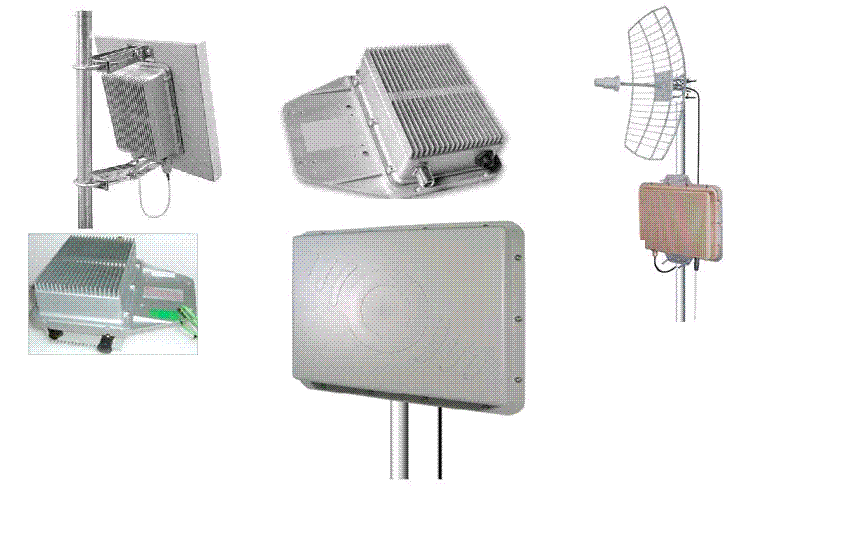 ---


OPERATING MODES:

BRIDGE (BACKHAUL) MODE: TYPE OF APPLICATIONS

Point-to-point: 1 master (Pt.A) to 1 slave (Pt.B)
Point-to-multipoint: 1 master to multi-slave; max. 6 slaves
Multipoint-to-multipoint: Multi-master to multi-slave


ACCESS POINT MODE:
As outdoor long range wireless Access Point, the number of Wireless Ethernet Clients (WEC)(also called Client-Premise Equipment or CPE) is un-limited depending on network bandwidth. Wireless Internet Service Provider (WISP)will find XLin Long Range Access Points very much ideal for wireless internet service.
WEC OR CPE MODE:
As outdoor long range Wireless Ethernet Client (or called Client Premise Equipment). Xlin has a range of cost-effective products to suit every application requirements.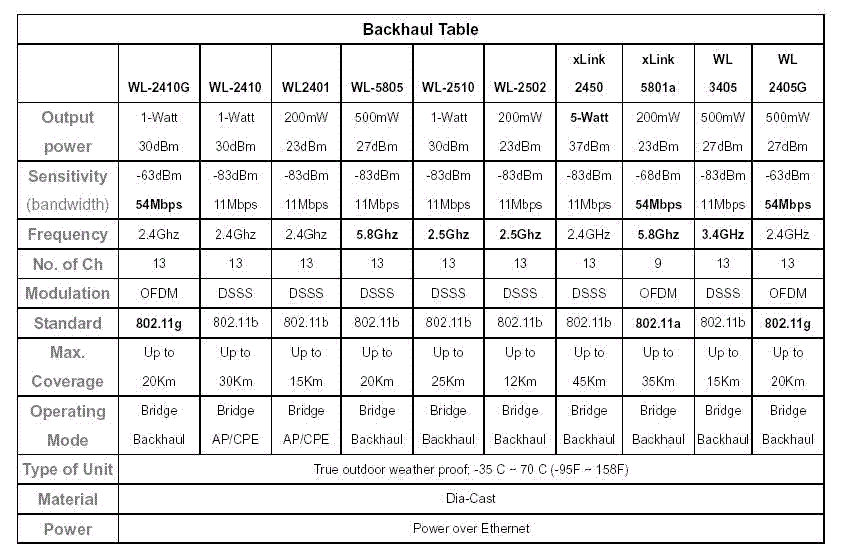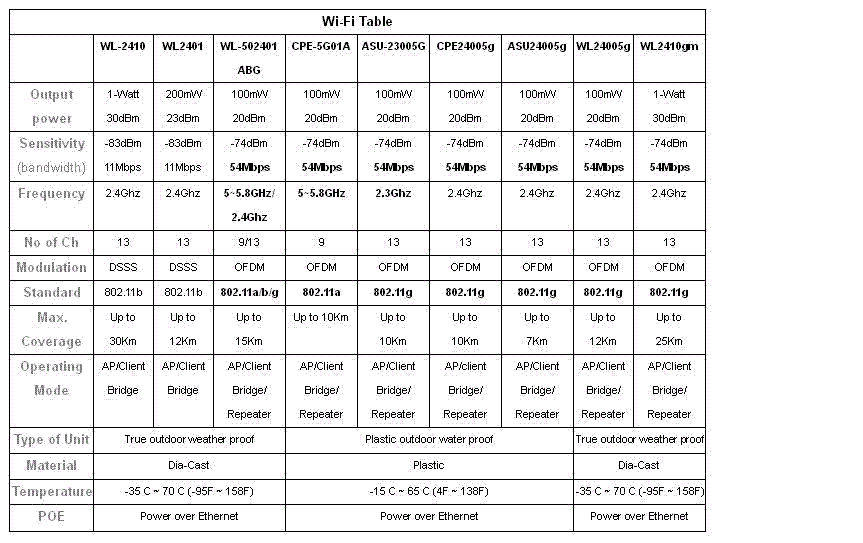 Back to Long Range Wireless LAN Page